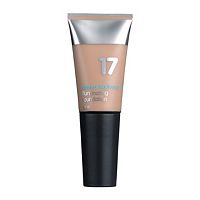 11 months with Toni Today.. so happy :)
We woke up, got ready and ran for the bus this morning.. when we arrived in town Toni Bought lunch, and we had a bit of a mooch.. We reached Boots and I realized I was running low on makeup.
I'm a bit strapped for cash at the minute so I needed to find a cheap alternative to my Regular No7 Ivory Foundation retailing at over £10.00..
I was also beginning to be unhappy with it as well As i felt it wasn't the right shade for my skin tone.
After trying out a Revlon beyond natural and the newest edition to the Max Factor Range I settled on 17 Natural Radiance at a credit crunch-tastic £5.67! At boots at the moment when you purchase any foundation you receive a free blusher.. I chose a pinky brown colour because I've been wanting to start practising contouring for a while now...
ANYWAY...
After that I needed some pressed power from Natural Collection which set me back £1.99.
I'm yet to try out my new makeup but I hope It will look A'Okay :)
Oh and sorry about the shitty Image!